Theisen Roofing & Siding Co. has been family-owned and operated since 1971. As a local business, we're dedicated to providing each and every one of our clients with exceptional services for all installations and repairs. Our commitment to customer satisfaction is reflected in our A+ rating with the BBB.
When you choose Theisen Roofing & Siding Co., you can feel confident in our quality craftsmanship. Each of our friendly employees is highly trained and has the knowledge and experience to help complete your home improvement project on time and within your budget. We are CertainTeed and GAF certified installers, and offer extended warranties for our installations. Contact us today to schedule your FREE estimate.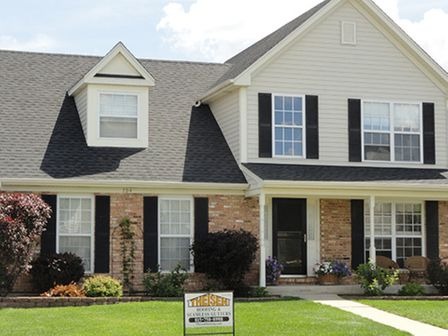 If your roof is leaking or rotting, contact the experts at Theisen Roofing & Siding Co. We offer everything from small repairs to total roof replacement. Don't ignore your damaged roof any longer. Call for your FREE estimate.
Bent or warped siding means it is time for an upgrade. From upkeep, small repairs, or completely new siding, contact Theisen Roofing & Siding Co. for your free estimate and trust us with your siding installation. We offer: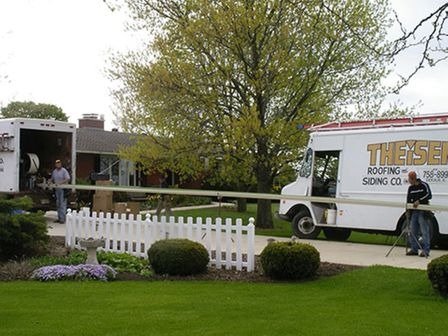 Your home's gutters are more important than you think. At Theisen Roofing & Siding Co., we custom manufacture gutters for every project to ensure a perfect fit. Our gutters are available in over 20 colors to match your home's aesthetic. Call today for a FREE estimate.